Main Office: 972-612-0430
Billing: 214-501-1194
---
Insurance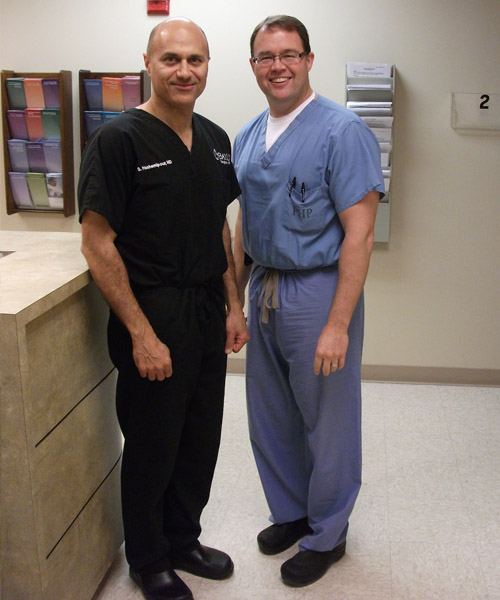 We accept the following insurance plans:
AARP

Supplement Only
Note: We don't take United NTSP plans

Aetna and Aetna HMO

Note: we don't take QHP plans

BCBS Texas and BCBS HMO

Note: we don't take BAV plans

Cigna and Cigna HMO
Humana HMO and PPO
Medicare

(See more information below)

Molina Marketplace Plans

PCP referral required
(See more information below)

Mutual of Omaha
Tricare Plans

Tricare Prime requires a referral

United Healthcare Plans

Note: We don't take United NTSP plans
Referrals from HMO Plans
If your HMO plan requires a referral, the referral must be from the PCP on your insurance card. If the referring doctor does not match the name of your PCP, we cannot take the referral.
Molina Marketplace Plans
All patients who make an appointment are required to have a referral, whether written or generated, from the PCP listed on thier insurance card. There are many variations on the insurance for Molina Marketplace and it is at the doctor's discretion whether we require the referral. In an effort to be consistent and correct, we do require a referral.
The PCP on your Molina Insurance card must match the referring PCP for your visit. If you have changed PCPs without updating your information with Molina, please update them before your visit.
Molina is the only marketplace plan we take in 2018. We hope to get more plans in 2019.
Medicare / Medicaid
We take traditional Medicare and most Medicare Advantage plans.
Due to constantly changing plans and rules and the large volume of existing insurance plans, it is always good to confirm with your insurance if you have any questions about our participation.
We do not participate in Medicaid or any Medicaid managed plan.
Uninsured / Hardship Care
We offer Care Credit
For uninsured patients, the initial visit is $250, which covers the visit, blood work, biopsies, minor procedures and any other lab work. This is due in full at the initial visit. If surgery is required, we have structured guidelines and payment plans. Once you are established as an uninsured patient, subsequent visits are $75.
For hardship cases, please provide the previous year's tax return, three months of bank statements, and three months of utility bills. Based on this information, we will set up a sliding fee schedule, if applicable. We typically follow the national guidelines for poverty levels in the United States.
---