Main Office: 972-612-0430
Billing: 214-501-1194
---
Our Services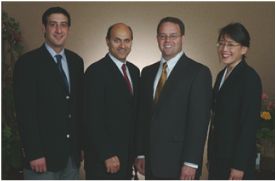 Our services are focused on diseases and surgery of the colon and rectum. These include:
Colon Cancer and related surgery
Colonoscopy
EGD and Capsule Endoscopy ( Said Hashemipour, M.D. )
Flexible Sigmoidoscopy
Hemorrhoids / Hemorrhoidectomy
Crohn's Disease
IBS ( Irritable Bowel Syndrome )
Diverticulosis / Diverticulitis
Surgery related to diseases of the colon
Robotic surgery ( Todd Odom, M.D. & Salim Jabbour, M.D.)
Pruritus Ani
Condyloma
Sphincterotomy/Sphinterectomy
Fistula / Fistulotomy / Fistulectomy
For more information about common diseases and procedures, see the list in our FAQs section.
---